THE BEST WALKING TOURS IN ROME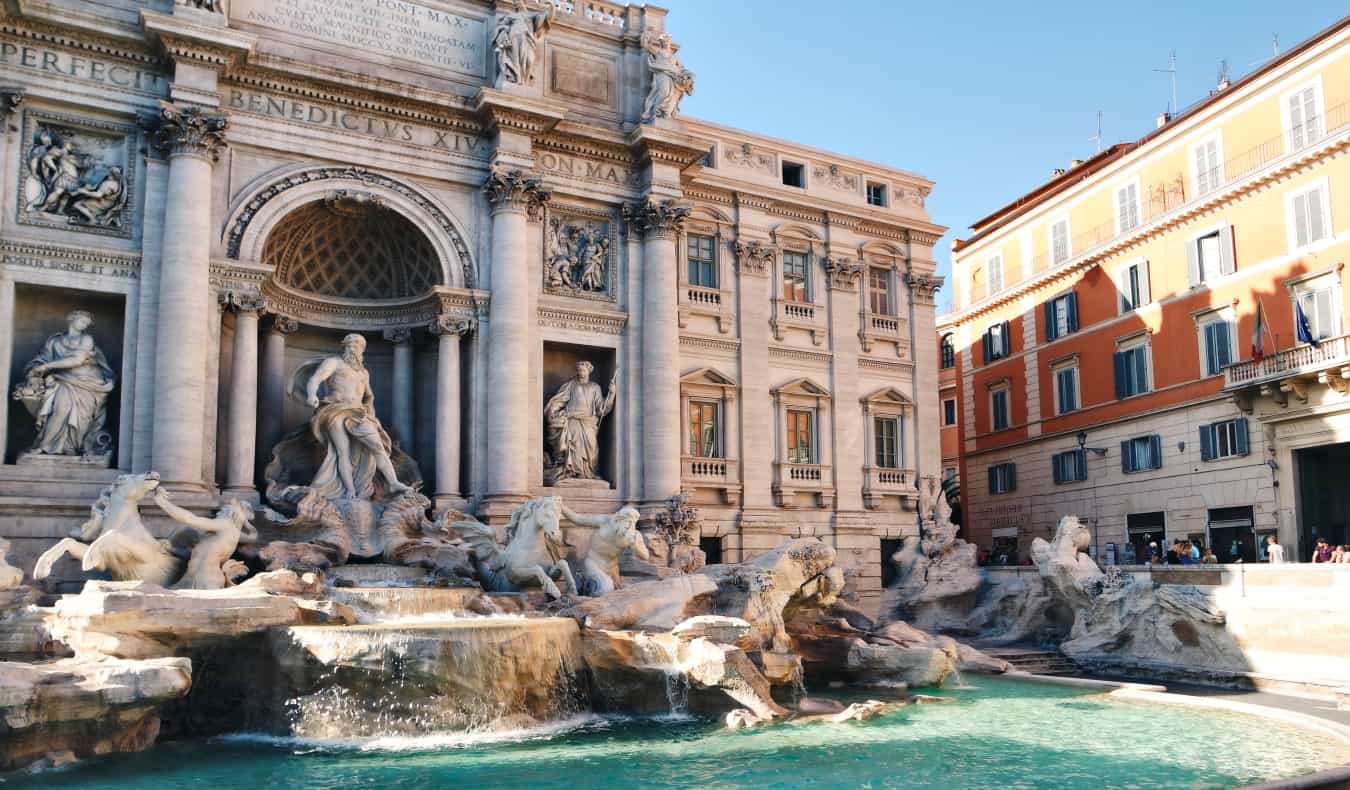 Posted: 4/7/22 | April 7th, 2022
Rome is a city with layers. Literally. Stretching back thousands of years, the ancient Italian capital has been built and rebuilt, sieged and sacked, and rebuilt some more. Its history is linked to countless world-changing events over the past 2,500 years, intricately connecting it to the entirety of Western civilization. (They don't call it the Eternal City for nothing.)
Wandering through Rome and you little stumbled upon everywhere you go as there's some ancient column or area that built around. In fact, it takes so long to build anything in the city because every time they try to build a subway, building, or change something, they stumble across new ruins and have to send in the archeologists to investigate.
But most of these ruins don't have signs. There's no story. If you want to peel back the layers of Rome, taking a walking tour is a must. It will give you the context and story of what you're seeing so you can better understand how the city grew, came to be, and its culture. Whether you're a foodie, history buff, or culture junkie, Rome boasts countless walking tours to help you peek beneath the layers and see beyond the cacophonous and overtouristed exterior.
To help you deepen your experience and learn about Rome's history and culture, here's my list of what I think are the best walking tours: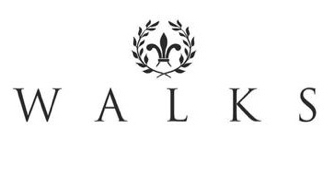 LEARN MORE
Take Walks
Walks is my favorite walking tour company in the city. They offer excellent, insightful tours of Rome that cover the basics while also providing unique experiences through insider access to many of the best sights. For example, Walks is the only tour company that allows you to accompany the key master of the Vatican Museums as they go about the totally empty museum in the morning. Other Walks tours take you to exclusive spots underground or get you special access to sites like the Colosseum. If you want a fun, educational, and detailed experience, go with Walks.

LEARN MORE
New Europe
New Europe offers three free tours that covers all the basics in Rome, introducing you to the city's highlights, including the Spanish Steps, Pantheon, Trevi Fountain, Colleseum, and more. With tours covering ancient Rome, the city center, and Rome at night, you can easily get the lay of the land on a budget with New Europe. If you want a basic primer on the city, their tour is the best place to start. While tours are technically free, tipping the guide at the end is expected and appreciated.
Other Great Walking Tours in Rome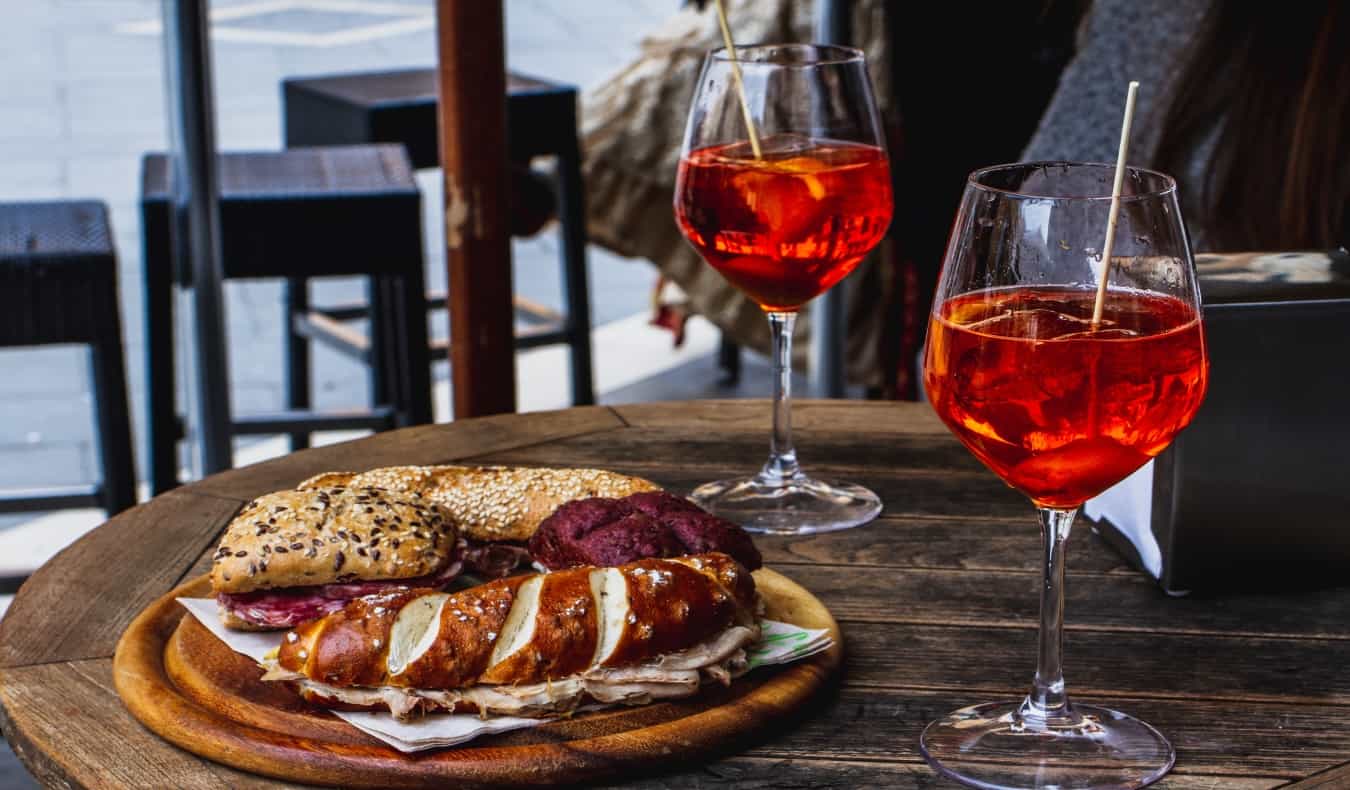 While the two tours above are my top favorites, there are still a bunch of other great companies to consider when you visit Rome. Here are some more of my favorite walking tour companies in Rome:
1. Devour Tours
Looking to eat your way around Rome? Devour has you covered. Its experienced guides take hungry tour-goers through the atmospheric food market in Testaccio, where Roman cuisine was born, as well as through the narrow, cobbled, trattoria-flanked streets of Trastevere. It's fun, it's informative, and it's very filling. If you're a foodie like me, this is a must.
Tours start at 69 EUR.
Book your tour with Devour here!
2. Dark Rome
Despite the name, not all the tours that this company offers trudge into the dark side of things. There are private tours of the Colosseum and skip-the-line tours of the Borghese Gallery & Gardens, among other guided sightseeing ones. But if you have a proclivity for the morbid and the mysterious, the ghostly and the ghastly, this is the company for you. You'll be taken down into Rome's ancient crypts and catacombs and there's a cool ghost tour on offer as well.
Tours start at 25 EUR.
Book your tour with Dark Rome here!
3. Elizabeth Lev
This American-born guide and published art historian has been a Rome resident for 20 years. She hosts in-depth theme-based walking tours (I love traveling with a theme). So, if you've ever daydreamed of having an actual art historian accompany you to the Vatican Museums and St. Peter's Basilica, give Elizabeth a call. Love Baroque sculptor Bernini? Go down a 17th-century rabbit hole with her. Want to fully indulge yourself in the intriguing history of Christian Rome? Elizabeth will take you there. No matter what your interests, Elizabeth can design a tour to suit your thematic needs.
Enquire via the website for tour pricing.
Book your tour with Elizabeth Lev here!
4. Fat Tire Tours
This is the best bike tour in the city. Fat Tire Tours offers a three-hour bike tour of the city center, covering all the highlights, from the Colosseum and the Trevi Fountain to the Circus Maximus and the Jewish Ghetto. The tours are perfect for the busy budget traveler who wants to cram in a lot of activity in a short time — without skipping out on the details in the process. And, while these tours pack a lot in, they run at a leisurely pace so you won't feel rushed (or exhausted) as you explore.
Tours start at 35 EUR.
Book your tour with Fat Tire here!
5. Stefano Rome Tours
Founded by tour guide Stefano Costantini, this company offers private tours in and around Rome. While they say that Rome wasn't built in a day, Stefano can help you see it in a day. In fact, the most popular tour is Rome in a Day, though there are also special tours like Rome by Night, Christian Rome, or Angels and Demons (which focuses on the filming locations of Dan Brown's Angels & Demons).
Stefano also offers day trips to the countryside surrounding Rome, such as to the medieval hill town of Calcata, 40 miles to the north. This bewitching village is inhabited by artists and hippies and is famed for its…curious Christian relic (featured in the excellent travel book An Irreverent Curiosity).
Tours start at 150 EUR.
Book your tour with Stefano Rome Tours here!
6. The Roman Guy
The Roman Guy isn't just one guy anymore, but whoever your tour guide is, you'll walk away feeling like you know Rome much better. A large number of quality tours are on offer, including all the standard hits like the Vatican, the Colosseum, the catacombs at night, Rome in a Day, and various skip-the-line options. There is also a cocktail bar–themed tour on which you can get acquainted with the city's burgeoning booze scene, hitting some major sites while weaving from one bar to the next.
Tours start at 45 EUR.
Book your tour with the Roman Guy here!

***
Regardless of your budget or interests, connecting with a local guide to show you the ropes and get you off the beaten path is never a bad idea. The ancient Italian capital is a big and beguiling city, making walking tours one of the best ways to explore it and get the lay of the land. I always take at least a couple when I visit.
Whether you're a first-time visitor on a budget or a veteran traveler looking to deepen your knowledge with an in-depth experience, walking tours in Rome won't disappoint.